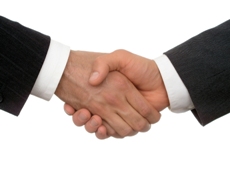 One of the most important items anyone needs to take care of when starting a business is how to structure the business entity. It is even more challenging when you are starting a business with a partner. You will need to know about various types of partnerships and how to set them up.
Of course you need to have a name of the business ready before you can form a legal entity with that name. Trade names are usually protected as intellectual property, so make sure you're not infringing on someone else's property rights when you name your company. If you're going into business with someone else, choose a nominated partner and register with HM Revenue and Customs (HMRC). The nominated partner is responsible for managing the partnerships tax returns and keeping records.
There are several ways to set up the business as a partnership as explained below.
Ordinary Business Partnership
Ordinary Business Partnership is the most basic type of partnership which is similar to a sole trader entity. When you set up an ordinary partnership, you are responsible for any losses your business make, bills for things you or your partner buys, and any and all taxes on income. The partnership will also have to register for VAT if you expect takings of more than £82,000 per year.